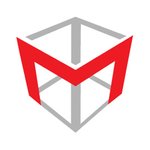 mattomica
Liverpool photographer Mattomica covers a wide range of events and portrait photography. He is an internationally award winning artist, with exhibitions as far afield as Martinique, W.I. Clients : Liverpool City Council Ellesmere Port Council Positive Impact Arts In Regeneration Royal Shakespeare Company Royal Liverpool Philharmonic Orchestra The Bluecoat Currently : In house photographer for The Floral Pavilion, Wirral The International Guitar Festival of Great Britain Published: Bido Lito The Echo, Liverpool Liverpool Design Festival The Guardian NME Black and White Photography mattomica joined Society6 on November 20, 2012
More
Liverpool photographer Mattomica covers a wide range of events and portrait photography. He is an internationally award winning artist, with exhibitions as far afield as Martinique, W.I.
Clients : Liverpool City Council Ellesmere Port Council Positive Impact Arts In Regeneration Royal Shakespeare Company Royal Liverpool Philharmonic Orchestra The Bluecoat
Currently : In house photographer for The Floral Pavilion, Wirral The International Guitar Festival of Great Britain
Published: Bido Lito The Echo, Liverpool Liverpool Design Festival The Guardian NME Black and White Photography
mattomica joined Society6 on November 20, 2012.
mattomica's Store
47 results
Filter