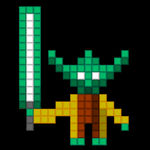 Matt Wasser
I'm a graphic artist and app designer from the UK. My latest app is a stylised pixel art tool called 'Qixel.' You can buy some of my Qixel designs on Society 6, or get the app and make your own artwork!
Read more
Tech by Matt Wasser
54 results
Filter
Visa, Mastercard, PayPal, American Express, Discover
You are currently on society6.com.