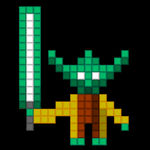 Matt Wasser
I'm a graphic artist and app designer from the UK. My latest app is a stylised pixel art tool called 'Qixel.' You can buy some of my Qixel designs on Society 6, or get the app and make your own artwork!
Read more
Wall-art by Matt Wasser
55 results
Filter
Visa, Mastercard, PayPal, American Express, Discover
You are currently on society6.com.