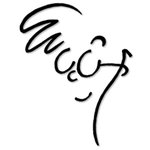 MauriceMechan
My name is Maurice Mechan and I have been working as a freelance illustrator for over 20 years now, with clients in advertising, print media and the web on my resumé, including: Metro, MAD Magazine, Hodder & Stoughton, British Airways, The Swedish Post Office, Viasat, Tele2, Swedfund, Dagens Nyheter, Expressen, Bonniers & many more. I live in Stockholm, Sweden. https://www.facebook.com/MauriceMechan http://www.maurice-mechan.com/ MauriceMechan joined Society6 on August 28, 2013
More
My name is Maurice Mechan and I have been working as a freelance illustrator for over 20 years now, with clients in advertising, print media and the web on my resumé, including: Metro, MAD Magazine, Hodder & Stoughton, British Airways, The Swedish Post Office, Viasat, Tele2, Swedfund, Dagens Nyheter, Expressen, Bonniers & many more.
I live in Stockholm, Sweden.
https://www.facebook.com/MauriceMechan
http://www.maurice-mechan.com/
MauriceMechan joined Society6 on August 28, 2013.