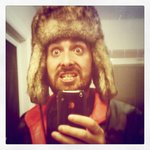 Max Bellefleur
I am a young photographer from the french part of Canada, Quebec city. I wander around in search of inspiration to capture my unique vision of the world. I did sell everything I'd owned in this life, except my cameras and laptop, and I am now trying to experience pure freedom through slow travelling. On the road since 2009, I work everywhere someone needs me, no matter the job, I adapt to people, places and situations that present themselves. I enjoy, I discover, I learn. Sometimes I work in exchange for housing and food, sometimes with a seasonal job that have always intrigued me or simply because I like the scenery. I roll with my camera and my notebooks on my back where I see fit. Always looking for an adventure, I am seeking for what is new, different and shocking while trying to leave my mark along the way. "Travel, discover, remember and dream using an image, this is my passion." Maxime Bellefleur Max Bellefleur joined Society6 on October 21, 2012
More
I am a young photographer from the french part of Canada, Quebec city. I wander around in search of inspiration to capture my unique vision of the world. I did sell everything I'd owned in this life, except my cameras and laptop, and I am now trying to experience pure freedom through slow travelling.
On the road since 2009, I work everywhere someone needs me, no matter the job, I adapt to people, places and situations that present themselves. I enjoy, I discover, I learn. Sometimes I work in exchange for housing and food, sometimes with a seasonal job that have always intrigued me or simply because I like the scenery. I roll with my camera and my notebooks on my back where I see fit. Always looking for an adventure, I am seeking for what is new, different and shocking while trying to leave my mark along the way.
"Travel, discover, remember and dream using an image, this is my passion." Maxime Bellefleur
Max Bellefleur joined Society6 on October 21, 2012.