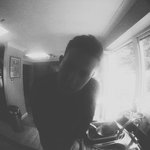 Max Smith
Communication is the activity of conveying information through the exchange of ideas, feelings, intentions, attitudes, expectations, perceptions or commands. It would be impossible to communicate with the speakers of six thousand, five hundred different languages and the fact a single photograph can communicate a thousand words to any number of people is something that I find amazingly intriguing. As well as this, the fact a photo can make thousands of people feel a multitude of different ways and each person have their own personal perception of the photograph is simply amazing. Hi, i'm Max and I am 18 years old. I live in the UK and currently study photography. I love photography and everything about it. I am an aspiring photographer and hope you enjoy my photographs. Any purchases would be hugely appreciated! Max Smith joined Society6 on November 12, 2014
More
Communication is the activity of conveying information through the exchange of ideas, feelings, intentions, attitudes, expectations, perceptions or commands. It would be impossible to communicate with the speakers of six thousand, five hundred different languages and the fact a single photograph can communicate a thousand words to any number of people is something that I find amazingly intriguing. As well as this, the fact a photo can make thousands of people feel a multitude of different ways and each person have their own personal perception of the photograph is simply amazing.
Hi, i'm Max and I am 18 years old. I live in the UK and currently study photography. I love photography and everything about it. I am an aspiring photographer and hope you enjoy my photographs. Any purchases would be hugely appreciated!
Max Smith joined Society6 on November 12, 2014.