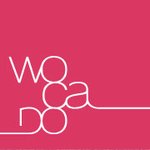 © maya lavda / wocado
I am a designer, business-owner, ideaspot(er), follower, leader, thinker, dreamer, observer, reader, joker .... er....rrr.. oh yes! : humble..r, bold(er) & BLOND(er) :) my latest personal project is WOCADO. WOCADO - WOrds CAn DO is all about capturing and visualizing the power of words and quotes and applying them on images, posters, paintings, facebook timeline covers, t-shirts, mugs, e-cards and more.. I love creating empowering images and items you can carry, wear or share so you can stay motivated and share the love and inspiration with your loved ones all day, every day! Designs © Maya Lavda - wocado. All rights reserved. https://facebook.com/wocado http://www.wocado.com http://pinterst.com/wocado http://twitter.com/wocado © maya lavda / wocado joined Society6 on April 29, 2012
More
I am a designer, business-owner, ideaspot(er), follower, leader, thinker, dreamer, observer, reader, joker .... er....rrr.. oh yes! : humble..r, bold(er) & BLOND(er) :)
my latest personal project is WOCADO. WOCADO - WOrds CAn DO is all about capturing and visualizing the power of words and quotes and applying them on images, posters, paintings, facebook timeline covers, t-shirts, mugs, e-cards and more.. I love creating empowering images and items you can carry, wear or share so you can stay motivated and share the love and inspiration with your loved ones all day, every day!
Designs © Maya Lavda - wocado. All rights reserved.
https://facebook.com/wocado http://www.wocado.com http://pinterst.com/wocado http://twitter.com/wocado
© maya lavda / wocado joined Society6 on April 29, 2012.
Tabletop by © maya lavda / wocado
41 results
Filter