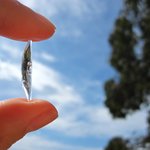 mayumi h
A Japanese artist with surreal travel (and life) experiences. Loves to explore beautiful textures and colours, and listen to the stories you come up with when you see the images and words I combine.
Most photographs were taken during her journey.
Two solo art exhibition in Japan (November 2008 & October 2009) and one in Portland, Oregon (April 2013). Artist in residency program in Cyprus (November 2013 - January 2014).
Read more