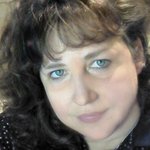 Tilley's Fine Art
I am a self taught artist. I work mostly in oils and pastels; however, I've been a "doodler" as far back as I can remember. I enjoy using pen, ink, as well as pastel. I also employ photo-shop as well as other digital programs like Corel Painter when I'm designing my "doodles." All art is created by the artist and is copyrighted. Tilley's Fine Art joined Society6 on January 31, 2016
More
I am a self taught artist. I work mostly in oils and pastels; however, I've been a "doodler" as far back as I can remember. I enjoy using pen, ink, as well as pastel. I also employ photo-shop as well as other digital programs like Corel Painter when I'm designing my "doodles."
All art is created by the artist and is copyrighted.
Tilley's Fine Art joined Society6 on January 31, 2016.