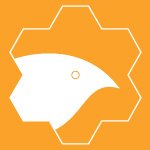 Matthew Clark
I'm a designer, I work on products, graphics and I'm also a photographer. I am freelance and available to work on commissioned work, should you be interested, please email me and I would love to speak with you. I would also love to hear from you if you wish to discuss my existing work. Matthew Clark joined Society6 on September 9, 2013
More
I'm a designer, I work on products, graphics and I'm also a photographer.
I am freelance and available to work on commissioned work, should you be interested, please email me and I would love to speak with you. I would also love to hear from you if you wish to discuss my existing work.
Matthew Clark joined Society6 on September 9, 2013.