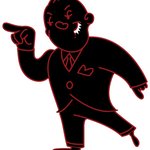 McDoogledork
C.O.W. Cannibals Of the World Just a thing a friend and I came up with forever ago and I did this artwork for. I never really got to use it, but I love it and thought maybe I can give it a second life here. McDoogledork joined Society6 on July 24, 2014
More
C.O.W.
Cannibals Of the World
Just a thing a friend and I came up with forever ago and I did this artwork for. I never really got to use it, but I love it and thought maybe I can give it a second life here.
McDoogledork joined Society6 on July 24, 2014.