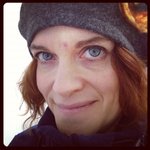 me2marn
Hi there! Thanks for stopping by. I am a writer, a reiki teacher, a photographer and a nutritional health coach. I am also a mother that loves the little things in life; little hands, nature's poetry in the breath of a day, geology, kitchen dancing, laughter. It all goes so well together. :o) http://society6.com/me2marn me2marn joined Society6 on November 14, 2013
More
Hi there! Thanks for stopping by.
I am a writer, a reiki teacher, a photographer and a nutritional health coach. I am also a mother that loves the little things in life; little hands, nature's poetry in the breath of a day, geology, kitchen dancing, laughter. It all goes so well together. :o)
http://society6.com/me2marn
me2marn joined Society6 on November 14, 2013.
me2marn's Store
29 results
Filter