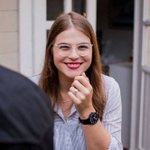 Megan Gilbert
Hey there! I'm Megan - nice to meet you! I'm a Sydney based watercolour artist & illustrator who also has a passion for travel photography. I'm inspired by the world around me, the people I meet and the experiences I gain along the way. I love looking for beauty in the little moments and finding new ways to express them. I'm always searching for fresh inspiration and love to grow my creativity daily. Follow the creative journey on my Instagram & make sure you to send me a snap if you buy any of my pieces! @megangilbertart Megan Gilbert joined Society6 on November 26, 2016
More
Hey there! I'm Megan - nice to meet you! I'm a Sydney based watercolour artist & illustrator who also has a passion for travel photography. I'm inspired by the world around me, the people I meet and the experiences I gain along the way. I love looking for beauty in the little moments and finding new ways to express them. I'm always searching for fresh inspiration and love to grow my creativity daily.
Follow the creative journey on my Instagram & make sure you to send me a snap if you buy any of my pieces! @megangilbertart
Megan Gilbert joined Society6 on November 26, 2016.
Megan Gilbert's Store
51 results
Filter