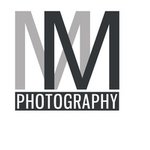 Megan Mills Photography
Hey! My name is Megan Mills. I'm a photographer based in the United States. East ( New York And Savannah Georgia) and West (LA and San Francisco) coast. There are additional photographs on www.meganmillsphotography.com If you see any photographs on there that you enjoy and would like to purchase please contact me through there or on here via Email. All of the work seen in this gallery is original work done by myself and is copy written. Thank you for viewing my work! *Any art work purchased by you will help me be one step closer out of student debt. Thank you in advance for purchasing anything. It is greatly appreciated!* -Megan Megan Mills Photography joined Society6 on August 21, 2012
More
Hey! My name is Megan Mills. I'm a photographer based in the United States. East ( New York And Savannah Georgia) and West (LA and San Francisco) coast. There are additional photographs on www.meganmillsphotography.com If you see any photographs on there that you enjoy and would like to purchase please contact me through there or on here via Email. All of the work seen in this gallery is original work done by myself and is copy written. Thank you for viewing my work!
Any art work purchased by you will help me be one step closer out of student debt. Thank you in advance for purchasing anything. It is greatly appreciated! -Megan
Megan Mills Photography joined Society6 on August 21, 2012.
Megan Mills Photography 's Store
41 results
Filter