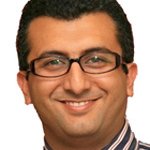 Mehdi Photos
I am a photographer from Melbourne, Australia, which is now temporarily moved to Dubai, UAE. Soon after purchasing my first camera I realised that aviation photography was my one true passion and dedicated all my spare times to pushing my boundaries and learning everything required to capture incredible moments. I have taken all the skills and tricks of the trade I have learnt improved them and used them to my advantage. I also occasionally photograph nature (landscape), animals, portraits and newborns. My photos have been so far featured in many magazines and online databases including Australian Aviation, AERO International and Airliner World magazines, Airliners.net and Jetphotos.net websites and VIPA's website and catalogues. I am also a member of "International Society Aviation Photography" and some of my photos can be found in JPG Magazine and flickr websites. I have also recently become featured photographer and a member of Australian Traveller Magazine Virtual Internship Program. I'm currently a screener crew member at Airliners.net, one of the world's largest aviation sites. A screener helps determine what photos get accepted or rejected from the website. Mehdi Photos joined Society6 on August 21, 2013
More
I am a photographer from Melbourne, Australia, which is now temporarily moved to Dubai, UAE. Soon after purchasing my first camera I realised that aviation photography was my one true passion and dedicated all my spare times to pushing my boundaries and learning everything required to capture incredible moments. I have taken all the skills and tricks of the trade I have learnt improved them and used them to my advantage. I also occasionally photograph nature (landscape), animals, portraits and newborns.
My photos have been so far featured in many magazines and online databases including Australian Aviation, AERO International and Airliner World magazines, Airliners.net and Jetphotos.net websites and VIPA's website and catalogues. I am also a member of "International Society Aviation Photography" and some of my photos can be found in JPG Magazine and flickr websites.
I have also recently become featured photographer and a member of Australian Traveller Magazine Virtual Internship Program.
I'm currently a screener crew member at Airliners.net, one of the world's largest aviation sites. A screener helps determine what photos get accepted or rejected from the website.
Mehdi Photos joined Society6 on August 21, 2013.
Mehdi Photos's Store
30 results
Filter