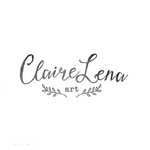 meirou
Hi! I'm Claire Lena aka Meirou. Over the last five years, I have experienced an overwhelming interest towards my art. My work has been featured in various magazine and galleries, and the interest is still growing! Thus, in 2015, I decided to open my Society6 shop - to share my art with the world. I started creating in my bedroom in a small town in the North of England. Gradually, my art emporium expanded, and so I built my own studio. I spend the entirety of my days lost in the world of art, whether it be creating or admiring other's work. I'm particularly fond of Japanese Sumi Ink art, painters such as Rembrandt and John William Waterhouse, along with contemporary artists such as Yang Yang Pan and Kai Samuel Davis. These people inspire my work, and make me push myself forward in the hope that one day I could match their exquisiteness. I hope you enjoy looking around my shop, and are able to find that perfect gift or addition to your home. meirou joined Society6 on August 24, 2015
More
Hi! I'm Claire Lena aka Meirou.
Over the last five years, I have experienced an overwhelming interest towards my art. My work has been featured in various magazine and galleries, and the interest is still growing! Thus, in 2015, I decided to open my Society6 shop - to share my art with the world.
I started creating in my bedroom in a small town in the North of England. Gradually, my art emporium expanded, and so I built my own studio. I spend the entirety of my days lost in the world of art, whether it be creating or admiring other's work. I'm particularly fond of Japanese Sumi Ink art, painters such as Rembrandt and John William Waterhouse, along with contemporary artists such as Yang Yang Pan and Kai Samuel Davis. These people inspire my work, and make me push myself forward in the hope that one day I could match their exquisiteness.
I hope you enjoy looking around my shop, and are able to find that perfect gift or addition to your home.
meirou joined Society6 on August 24, 2015.
meirou's Store
44 results
Filter