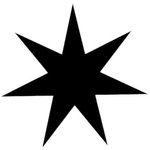 MelancholyStar
We're a nifty VFX and Film Production company, run by artist team Elizabeth E. Schuch and Konstantinos Koutsoliotas. You can find some of our film art and special illustrations here. If you want an exploding title sequence or some storoyboards instead, please get in touch or check out our website. www.MelancholyStar.com New (mostly) Greek feature film Coming Soon: 'THE WINTER' (Ο Χειμώνας) VIEW THE TRAILER www.winter-thefilm.com MelancholyStar joined Society6 on April 19, 2012
More
We're a nifty VFX and Film Production company, run by artist team Elizabeth E. Schuch and Konstantinos Koutsoliotas. You can find some of our film art and special illustrations here.
If you want an exploding title sequence or some storoyboards instead, please get in touch or check out our website.
www.MelancholyStar.com
New (mostly) Greek feature film Coming Soon: 'THE WINTER' (Ο Χειμώνας) VIEW THE TRAILER www.winter-thefilm.com
MelancholyStar joined Society6 on April 19, 2012.