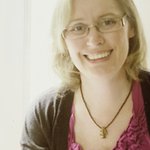 Melanie Ritchie
Melanie Ritchie studied Visual Arts at Lambton College and York University in Ontario, Canada. She currently licenses her illustrations for the scrapbooking industry. As a young girl, she sold hand drawn greeting cards at the end of her driveway instead of lemonade. She kept journals of lists, collaged notebooks, kept scrapbooks of her idols, and created a family newspaper on her mint green typewriter. Her childhood dream was to illustrate the covers of novels. Melanie Ritchie joined Society6 on February 25, 2014
More
Melanie Ritchie studied Visual Arts at Lambton College and York University in Ontario, Canada. She currently licenses her illustrations for the scrapbooking industry.
As a young girl, she sold hand drawn greeting cards at the end of her driveway instead of lemonade. She kept journals of lists, collaged notebooks, kept scrapbooks of her idols, and created a family newspaper on her mint green typewriter. Her childhood dream was to illustrate the covers of novels.
Melanie Ritchie joined Society6 on February 25, 2014.