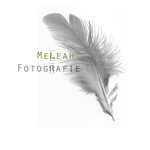 Meleah Fotografie
Inspiration is everywhere! During the past years I developed a passion for photography. Preferred motifs I do find when travelling, resting in nature, or on interaction with people. You always find a detail (insignificance, structures etc.) whilst walking through life with eyes wide open. I am terribly impatient. But if I have my camera with me, that's suddenly different: I can wait ... for the light, the shadows, THE one moment. ***All artwork is copyright Meleah Fotografie and may not be reproduced, copied, edited, published or transmitted without written permission.*** my work can also be found on: OHMYPRINTS.COM http://meleah.ohmyprints.com ARTFLAKES https://www.artflakes.com/de/shop/meleah PINTEREST http://www.pinterest.com/MeleahFoto/ Meleah Fotografie joined Society6 on November 8, 2014
More
Inspiration is everywhere! During the past years I developed a passion for photography. Preferred motifs I do find when travelling, resting in nature, or on interaction with people. You always find a detail (insignificance, structures etc.) whilst walking through life with eyes wide open.
I am terribly impatient. But if I have my camera with me, that's suddenly different: I can wait ... for the light, the shadows, THE one moment.
All artwork is copyright Meleah Fotografie and may not be reproduced, copied, edited, published or transmitted without written permission.
my work can also be found on:
OHMYPRINTS.COM http://meleah.ohmyprints.com
ARTFLAKES https://www.artflakes.com/de/shop/meleah
PINTEREST http://www.pinterest.com/MeleahFoto/
Meleah Fotografie joined Society6 on November 8, 2014.
Meleah Fotografie's Store
1000+ results
Filter