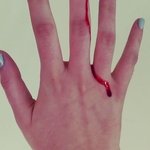 M E L I S S A K A S E Y
these collages come from places I began to spin long ago. enjoy!
A.A. IN FINE ARTS A.A. IN ART HISTORY B.S. IN PSYCHOLOGY
Handmade collages using materials from a collection of magazines, library sale books, and clippings that has spanned over at least the last ten years. I use glitter, ink, and pastel to create texture and fluidity, and it makes my work look dreamier I think.
Ideas about other products, sizes, or custom work please email me at: melissa.s.kasey@gmail.com
Read more
M E L I S S A K A S E Y's Store
207 results
Filter