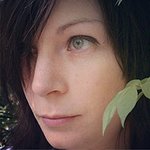 Melissa McClanahan
As an only child in rural Ohio, I quickly made friends with the trees in my back yard, and the things I made up in my head. I created worlds, characters, stories of mythic proportion or sometimes just pretty or scary things. As I got older I realized that what I was doing was being an "artist" which sounded really cool, official and grown up. Around that time I fell in love with mythical illustrators like Michael Whelan, Brian Froud among many others. I went to the Art Academy of Cincinnati, where I received a BFA with an emphasis in Illustration in 2005. My work is mostly fantastical in nature, drawing from modern and classic mythology with a little spit of pop-culture thrown in for good measure. Besides trying to get more people interested in my art, I enjoy a good glass of red wine, video games, yoga and harassing my husband. Melissa McClanahan joined Society6 on October 5, 2012
More
As an only child in rural Ohio, I quickly made friends with the trees in my back yard, and the things I made up in my head. I created worlds, characters, stories of mythic proportion or sometimes just pretty or scary things. As I got older I realized that what I was doing was being an "artist" which sounded really cool, official and grown up.
Around that time I fell in love with mythical illustrators like Michael Whelan, Brian Froud among many others. I went to the Art Academy of Cincinnati, where I received a BFA with an emphasis in Illustration in 2005.
My work is mostly fantastical in nature, drawing from modern and classic mythology with a little spit of pop-culture thrown in for good measure.
Besides trying to get more people interested in my art, I enjoy a good glass of red wine, video games, yoga and harassing my husband.
Melissa McClanahan joined Society6 on October 5, 2012.
Melissa McClanahan's Store
25 results
Filter