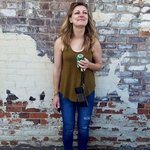 Melissa Poirier Photography
Melissa Poirier Photography started with a New Year's resolution. On January 1st, 2010, I decided it was time to take my photography hobby and turn it into something more. From there I have continued to build my confidence as a photographer and a portfolio of my world.
My camera is always by my side while my laptop waits patiently for the next batch of images to be shared with others that might see the beauty I see.
Read more