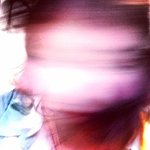 melissashortart
I am currently a Fine Art undergraduate student at the University for the Creative Arts. "To Live is to Leave Traces" - Walter Benjamin I mainly work through abstraction to create a representative translation of my thoughts, emotions and I also am eager to recreate spaces that are fictional or spaces that I remember and want to recreate through my art. I am very interested in the 'trace' of things, and I have a thriving interest in Existentialist philosophy and ontology. I tend to work within a colour palette that could be seen to suggest a dominant meditative nature about my work; I am very attracted to blues, greens, and pale colours that resemble the natural world. The influences for my paintings range from existentialist philosophy, to working instinctively with the materiality of paint, and I am a keen learner. I feel that language also has a large influence on my work and I am always looking forward. http://melissashortart.weebly.com http://melissashort.tumblr.com http://www.saatchiart.com/account/profile/410546 https://www.etsy.com/uk/shop/MelissaShortArt?ref=si_shop melissashortart joined Society6 on March 31, 2014
More
I am currently a Fine Art undergraduate student at the University for the Creative Arts.
"To Live is to Leave Traces" - Walter Benjamin
I mainly work through abstraction to create a representative translation of my thoughts, emotions and I also am eager to recreate spaces that are fictional or spaces that I remember and want to recreate through my art. I am very interested in the 'trace' of things, and I have a thriving interest in Existentialist philosophy and ontology.
I tend to work within a colour palette that could be seen to suggest a dominant meditative nature about my work; I am very attracted to blues, greens, and pale colours that resemble the natural world. The influences for my paintings range from existentialist philosophy, to working instinctively with the materiality of paint, and I am a keen learner. I feel that language also has a large influence on my work and I am always looking forward.
http://melissashortart.weebly.com http://melissashort.tumblr.com http://www.saatchiart.com/account/profile/410546 https://www.etsy.com/uk/shop/MelissaShortArt?ref=si_shop
melissashortart joined Society6 on March 31, 2014.