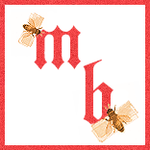 mellarkboxers
~ adobe photoshop enthusiast ~ art is not what i create, what i create is chaos ~ I spend most of my time making things in Photoshop and one day I found Society6 so I said to myself 'why not try and make something out of my art?' And here I am sharing them with you and the world. Hope you enjoy them as much as I do making them! Redbubble shop: http://redbubble.com/people/mellarkboxers Hey, I'd love to see how did the stuff you bought came out, so if you want you can tag me @ mellarkboxersart on instagram or @ mellarkboxers on tumblr! mellarkboxers joined Society6 on December 3, 2014
More
~ adobe photoshop enthusiast ~ art is not what i create, what i create is chaos ~ I spend most of my time making things in Photoshop and one day I found Society6 so I said to myself 'why not try and make something out of my art?' And here I am sharing them with you and the world. Hope you enjoy them as much as I do making them!
Redbubble shop: http://redbubble.com/people/mellarkboxers
Hey, I'd love to see how did the stuff you bought came out, so if you want you can tag me @ mellarkboxersart on instagram or @ mellarkboxers on tumblr!
mellarkboxers joined Society6 on December 3, 2014.