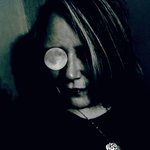 Mel Moongazer
Hello. You might also know me as "Art by Mel". ( http://society6.com/mzbo/ ) I started another page for my moon and floral photography and artwork. I'm a self-taught artist. I specialize in nature photos and abstracts, but really love the moon, hence my name. I'm disabled with chronic pain but try to make the most of my life. all works property of Mel Bohrer, ©. any use of any of these works, even any parts of these works without written permission of the artist constitutes fraud and the criminal will be prosecuted to the fullest extent of the law. Mel Moongazer joined Society6 on December 18, 2014
More
Hello. You might also know me as "Art by Mel". ( http://society6.com/mzbo/ ) I started another page for my moon and floral photography and artwork. I'm a self-taught artist. I specialize in nature photos and abstracts, but really love the moon, hence my name. I'm disabled with chronic pain but try to make the most of my life.
all works property of Mel Bohrer, ©. any use of any of these works, even any parts of these works without written permission of the artist constitutes fraud and the criminal will be prosecuted to the fullest extent of the law.
Mel Moongazer joined Society6 on December 18, 2014.