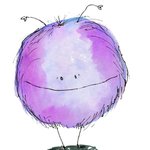 mendydraws
Dana Mendelson is an illustrator located in Brooklyn, NY. She has many whimsical things floating around in her brain that escape onto paper. They are available here, for you, to purchase and enjoy! Please visit her at: http://www.mendydraws.com/ and http://mendydraws.tumblr.com Thanks for stopping by the shop! mendydraws joined Society6 on August 7, 2013
More
Dana Mendelson is an illustrator located in Brooklyn, NY. She has many whimsical things floating around in her brain that escape onto paper. They are available here, for you, to purchase and enjoy!
Please visit her at:
http://www.mendydraws.com/
and
http://mendydraws.tumblr.com
Thanks for stopping by the shop!
mendydraws joined Society6 on August 7, 2013.