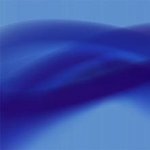 mentalX
MentalX is the venture of creative technologist Noah Larsen.
The bulk of my work and shows are a result of the work I do in the realm of code-generated art. Often times, the concept of code-generated work creates some confusion, especially since the final product is a single, printed work.
In short, code-generated art pieces are created by writing small programs that export art. These programs are given random variables or parameters to select from during the export process. This means that one program could exports thousands of distinct pieces for the same code-base. On average, I export 50 to 100 pieces before selecting the final work.
You can find more info at: http://www.mentalx.com
Read more