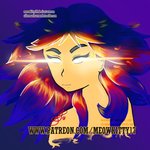 meowkitty17
Hi, my name is Alice. I have always had a passion for drawing and try my best. Influence of manga, feminine art and photography. My Portfolio: http://alicecheetham.daportfolio.com/ Which I'm always updating. Email me: alicemarieillustrations@gmail.com Facebook Page: https://www.facebook.com/AliceCheetham.meowkitty17 DeviantART: http://meowkitty17.deviantart.com/ Twitter: https://twitter.com/themeowkitty17 Youtube: http://www.youtube.com/user/TheMeowkitty17 meowkitty17 joined Society6 on October 20, 2013
More
Hi, my name is Alice. I have always had a passion for drawing and try my best. Influence of manga, feminine art and photography.
My Portfolio: http://alicecheetham.daportfolio.com/ Which I'm always updating.
Email me: alicemarieillustrations@gmail.com
Facebook Page: https://www.facebook.com/AliceCheetham.meowkitty17
DeviantART: http://meowkitty17.deviantart.com/
Twitter: https://twitter.com/themeowkitty17
Youtube: http://www.youtube.com/user/TheMeowkitty17
meowkitty17 joined Society6 on October 20, 2013.