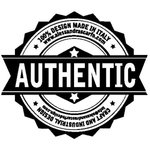 Merci di culto
Alessandra Scarfò Design AS design was born in Turin as a design firm, later developed as a production workshop; registred at the Chamber of commerce of Turinand the Centro Estero in the Design & Alta Gammas well as the Luxury Brand. The studio employs a team of engineers, designers, architects, artists and artisans with whom the project starts and develops to the prototype phase and turn to production into small series. We have a production of: - jewellery design - houseware products - furniture, toys and light design - SkateAir, skate cruiser (AS Design+Relov) Object are sell in shops across Turin, Rivoli (To), Ivrea (To), Como, Milan, Rome, Florence, Modena, Bologne, Antwerp (Belgium) and the museum stores of Mole Antonelliana (Turin), Egyptian Museum (Turin), Guggenheim (in Venice), Correr (Venice), Ca' Pesaro (Venice), Palazzo Strozzi (Florence), Maxxi (Rome), Mart (Rovereto) and Triennale (Milan), GAM (Rome), Rinascente (Milan), Art Gallery (Helsinki), Cool Repubblic (Paris), Colette (Paris). www.alessandrascarfo.com Merci di culto joined Society6 on January 6, 2014
More
Alessandra Scarfò Design AS design was born in Turin as a design firm, later developed as a production workshop; registred at the Chamber of commerce of Turinand the Centro Estero in the Design & Alta Gammas well as the Luxury Brand. The studio employs a team of engineers, designers, architects, artists and artisans with whom the project starts and develops to the prototype phase and turn to production into small series. We have a production of:
jewellery design
houseware products
furniture, toys and light design
SkateAir, skate cruiser (AS Design+Relov) Object are sell in shops across Turin, Rivoli (To), Ivrea (To), Como, Milan, Rome, Florence, Modena, Bologne, Antwerp (Belgium) and the museum stores of Mole Antonelliana (Turin), Egyptian Museum (Turin), Guggenheim (in Venice), Correr (Venice), Ca' Pesaro (Venice), Palazzo Strozzi (Florence), Maxxi (Rome), Mart (Rovereto) and Triennale (Milan), GAM (Rome), Rinascente (Milan), Art Gallery (Helsinki), Cool Repubblic (Paris), Colette (Paris).
www.alessandrascarfo.com
Merci di culto joined Society6 on January 6, 2014.