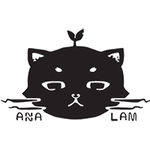 Meritha
Anna is a 2D visual artist, often illustrating under the pseudonym Meritha. Much of her imagery is derived from a fascination with anomalies in nature and wildlife, fantastical world creation, and a personal relationship with hypersomnia. Currently, she is based in New York and befriending the neighborhood cats. For more of her work, please visit http://meritha.me. Meritha joined Society6 on February 27, 2014
More
Anna is a 2D visual artist, often illustrating under the pseudonym Meritha. Much of her imagery is derived from a fascination with anomalies in nature and wildlife, fantastical world creation, and a personal relationship with hypersomnia.
Currently, she is based in New York and befriending the neighborhood cats.
For more of her work, please visit http://meritha.me.
Meritha joined Society6 on February 27, 2014.
Meritha's Store
12 results
Filter