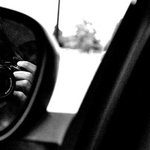 messyhairsphotography
I'm a photographing mom from the mid-west. I grew up in a small town farm and have a deep pull to the small town life. I enjoy traveling to small towns to capture things hidden away, big cities to capture things forgotten and other special places to capture things in a new light. You can follow me, either on Society6 or Facebook at https://www.facebook.com/messyhairsphotography/ messyhairsphotography joined Society6 on January 23, 2016
More
I'm a photographing mom from the mid-west. I grew up in a small town farm and have a deep pull to the small town life. I enjoy traveling to small towns to capture things hidden away, big cities to capture things forgotten and other special places to capture things in a new light.
You can follow me, either on Society6 or Facebook at https://www.facebook.com/messyhairsphotography/
messyhairsphotography joined Society6 on January 23, 2016.
messyhairsphotography's Store
53 results
Filter