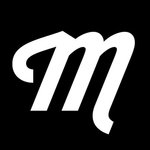 Marek Hosek
A native of the Czech Republic, Marek Hosek captures the world's beauty and charm with a fresh artistic vision. His photography & design often stops time and reflects on the positive nature of people, places and things. Marek studied visual communication and photography at The School of the Art Institute of Chicago. He has since won awards in both media. His work appears in multiple exhibitions as well as in public and private permanent collections. In addition to pursuing photography, philanthropy and world travel, he manages his own Chicago based graphic design studio, mhdezign. www.mhdezign.com www.marekhosek.com "I live, travel and work with the aim of finding images that inspire me to create even more. Our planet and its people are amazing, and I will always look for moments that linger in our hearts and memories." - Marek Hosek Marek Hosek joined Society6 on November 26, 2013
More
A native of the Czech Republic, Marek Hosek captures the world's beauty and charm with a fresh artistic vision. His photography & design often stops time and reflects on the positive nature of people, places and things.
Marek studied visual communication and photography at The School of the Art Institute of Chicago. He has since won awards in both media. His work appears in multiple exhibitions as well as in public and private permanent collections.
In addition to pursuing photography, philanthropy and world travel, he manages his own Chicago based graphic design studio, mhdezign.
www.mhdezign.com www.marekhosek.com
"I live, travel and work with the aim of finding images that inspire me to create even more. Our planet and its people are amazing, and I will always look for moments that linger in our hearts and memories." - Marek Hosek
Marek Hosek joined Society6 on November 26, 2013.