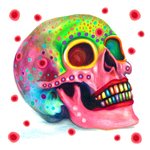 Mary Nason (MiaSnow)
Mary Nason is currently available on FB, SpoonFlower, & SL as MiaSnow. On Instagram as 9rabbits. On Periscope as rarebit9. And, in general in the chrysalis stages of starting something new with art, tarot, and dream readings.
Read more
Mary Nason (MiaSnow)'s Store
Filter
You are currently on society6.com.