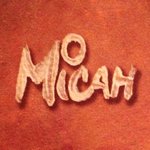 Micah Krock
www.micahkrock.com micah@micahkrock.com
I am a fine artist living in Portland, Oregon with my wife and two kids. I graduated from the Columbus College of Art and Design in Columbus, OH.
Please feel free to contact me for availability of the originals for purchase.
Read more
Micah Krock's Store
Filter
You are currently on society6.com.