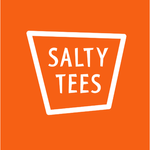 Salty Tees
Michael Anthony Noel is a talented artist living in Peoria, IL where he resides with his wife and two teenage children. He's made his living creating art and other content for the local newspaper, the Peoria Journal Star, for the past 19 years. In addition, he has worked with clients with a wide range of budgets and enjoys working with Rock Church in East Peoria. Michael credits God for his amazing artistic talents. He is deeply devoted to his faith in Jesus Christ. His art often reflects his faith in God and his love for people. Facebook: https://www.facebook.com/pages/Salty-Tees/577617578958675 Twitter: https://twitter.com/saltytees Email: Theresa@1RoadMedia.com Email: Michael@1RoadMedia.com Salty Tees joined Society6 on May 25, 2013
More
Michael Anthony Noel is a talented artist living in Peoria, IL where he resides with his wife and two teenage children. He's made his living creating art and other content for the local newspaper, the Peoria Journal Star, for the past 19 years. In addition, he has worked with clients with a wide range of budgets and enjoys working with Rock Church in East Peoria.
Michael credits God for his amazing artistic talents. He is deeply devoted to his faith in Jesus Christ. His art often reflects his faith in God and his love for people.
Facebook: https://www.facebook.com/pages/Salty-Tees/577617578958675
Twitter: https://twitter.com/saltytees
Email: Theresa@1RoadMedia.com
Email: Michael@1RoadMedia.com
Salty Tees joined Society6 on May 25, 2013.
Salty Tees's Store
7 results
Filter