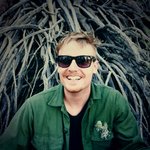 Michael Cooke
Currently living in Summit County Colorado and trying to gather up some ski days while maintaining a steady living.
I focus on the simpler matters of travel which is shown within the pieces. Pointing towards the simpler destination.
Check out my webpage at http://streetlogicmedia.com/ where you can find more of my work along with my co-worker.
Read more