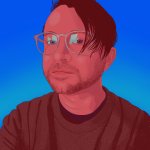 michael newton
Michael is a visual artist living in Brooklyn, NYC. A graduate of the Columbus College of Art & Design, he spends most of his free time riding a skateboard, playing D&D or going to movies.
Website: http://michaelnewtonart.com
Instagram: mneutron
Read more
michael newton's Store
Filter
You are currently on society6.com.