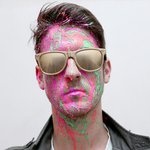 Michal Zak
Michal Zak is a visual artist who focuses on experimental and abstract interpretation of the modern world we live in, especially concerning social and global issues. Born in Poland, he graduated with a MA in Philosophy. He now lives and works in Berlin. Visit his website: www.michalzak.net Michal Zak joined Society6 on December 2, 2014
More
Michal Zak is a visual artist who focuses on experimental and abstract interpretation of the modern world we live in, especially concerning social and global issues. Born in Poland, he graduated with a MA in Philosophy. He now lives and works in Berlin.
Visit his website: www.michalzak.net
Michal Zak joined Society6 on December 2, 2014.