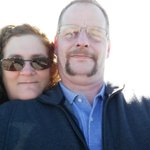 Michelle-therrien-fineart
Michelle is an artist who loves to reach into her box of colors and use them in interesting ways to bring animals to life with expressive color and emotion.
To capture the eyes or gaze of an animal is to peek into its soul. Capturing the soul of an animal through art and being able to share that beauty with the world is an artists dream.
To enjoy the art is to share in the beauty of the artists vision.
Read more