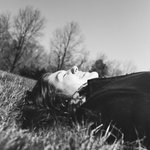 Michelle Ghiotti
My name is Michelle, and I am graphic designer living in the lovely city of Baltimore. I graduated from the Maryland Institute College of Art with a BFA in Graphic Design and a concentration in Book Arts in 2011. In 2010, I studied abroad at Lorenzo de Medici - The Italian International Institute in Florence, Italy. While there, I developed an obsession with food culture and I enjoy incorporating it into my work. My thesis exhibition in 2011, Pastario: A Catalogue of Italian Pasta, analyzed and catalogued the 310 pastas featured in the Encyclopedia of Pasta by Oretta Zanini de'Vita. The artwork in this shop was originally created as part of my exhibition. Please visit my website (michelleghiotti.com) for more information! Michelle Ghiotti joined Society6 on January 23, 2013
More
My name is Michelle, and I am graphic designer living in the lovely city of Baltimore. I graduated from the Maryland Institute College of Art with a BFA in Graphic Design and a concentration in Book Arts in 2011. In 2010, I studied abroad at Lorenzo de Medici - The Italian International Institute in Florence, Italy. While there, I developed an obsession with food culture and I enjoy incorporating it into my work.
My thesis exhibition in 2011, Pastario: A Catalogue of Italian Pasta, analyzed and catalogued the 310 pastas featured in the Encyclopedia of Pasta by Oretta Zanini de'Vita. The artwork in this shop was originally created as part of my exhibition. Please visit my website (michelleghiotti.com) for more information!
Michelle Ghiotti joined Society6 on January 23, 2013.