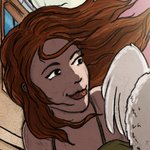 Michelle Kondrich
graduated from Hastings College in 2004 with a BA in fine art. It wasn't until 2009 that I began pursuing my passion for Illustration. Since that time my work has appeared in HOW Magazine, the Village Voice, and other publications around the world. My work has also been used in a Facebook App for Horizon Organics, ads for Vail Resorts, and I now work in whiteboard animation.
I live in Denver, CO but often long for my days in New York City. In addition to my Illustration, I enjoy learning about food, cooking food, and, most importantly, eating food.
I am available for commission. Get in touch if you'd like to work with me or if you'd like to request a PDF Portfolio.
You can purchase prints of my work and books I have illustrated here.
Partial Client List:
AVAAZ, Ransom Publishing, Workforce Management Magazine, HORIZON Organics, Room 214, MomsRising.org, Regent's College London Alumni Magazine, Carbon8, Ammo Magazine, CARSON Magazine, Cultivator Advertising & Design, Village Voice, HOW Magazine, Tonique Magazine
Books
Boo! Spooky Tales for Kids Anthology
Fly Danny, Fly by Chip Gilbertson & Gina Restivo
8: A Kid's Book Anthology
Awards
Winner – The New Yorker's 2012 Eustace Tilley Book-Bag Contest
Professional Associations:
Apprentice – Paper Wings Talent Exchange Program
Read more
Michelle Kondrich's Store
Filter