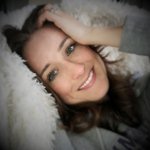 Michelle Hayo (michhayo)
www.michhayo.com; follow me on instagram @michhayo
Michelle Hayo (michhayo) is an original artist from Atlanta, Georgia.
Well, sort of . . . Michelle grew up an army brat, moving several times in her younger years. Upon graduating from the University of Georgia, Michelle moved to Atlanta. She has a passion for storytelling which prompted her to begin her career in public relations. She spent more than 10 years in communications and marketing, but has always found peace in her art.
Creating michhayo is a fulfillment of her lifelong dream to communicate through art.
Read more
Prints by Michelle Hayo (michhayo)
8 results
Filter