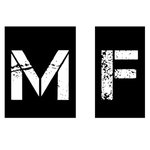 MICKEY FICKEY GALLERY
MF Gallery is proud to showcase the work of artist and provocateur Phillip Pyle, II.
Phillip Pyle, II is a visual artist, graphic designer, and photographer based in Houston, Texas whose primary interests are race, humor, advertising, sports and popular culture. Mining imagery from sources diverse as mass consumer culture, contemporary advertising, to ephemera, historical imagery, and hip-hop, Pyle introduces a complex vision that derives from a strong comedic foundation while also looking at the abstraction and transience of our values, and beliefs.
http://phillippylethesecond.com
Read more