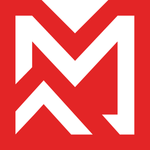 Mick Sinclair Art
Mick Sinclair is an Australian Neo Expressionist painter who creates in a Post Holocaustic style; a new culture of art representing new meaning in the way art is perceived by mainstream culture. Having experienced life and the highs and lows that go with it, I guess one way to describe my art is the pain that we all go through on different levels, I too have had points in my life that scream out into my art and onto my paintings. Mick Sinclair Artist | Neo Expressionism, the depiction of distortion & exaggeration of an object, my paintings are a driven by a desire to provoke an emotional response. Behind the masks hidden in the paintings are stories relevant to the way in which society depicts or shapes the general consensus of a culture which is always shifting, like your job which may end tomorrow or your life. Your time to express your experiences that may touch someone, may be shortened or...even ended. Carpe Diem as they say, your dreams mean something to you, perhaps they could save your life.....perhaps they save another For the sake of understanding my motivation we'll journey into the culture of being a man or a young man growing up with the expectations of being strong and not outwardly allowing oneself to be weak or to shock and horror or to let oneself cry and to bleed out any voice or expression of pain......... I want to inspire other people to speak about their stories...and so begins the journey...... Thank you for supporting my revolution Visit my website micksinclair.com.au to stay in touch.....Read my manifesto to find out more about my story....Cheers Mick Mick Sinclair Art joined Society6 on August 22, 2015
More
Mick Sinclair is an Australian Neo Expressionist painter who creates in a Post Holocaustic style; a new culture of art representing new meaning in the way art is perceived by mainstream culture.
Having experienced life and the highs and lows that go with it, I guess one way to describe my art is the pain that we all go through on different levels, I too have had points in my life that scream out into my art and onto my paintings.
Mick Sinclair Artist | Neo Expressionism, the depiction of distortion & exaggeration of an object, my paintings are a driven by a desire to provoke an emotional response. Behind the masks hidden in the paintings are stories relevant to the way in which society depicts or shapes the general consensus of a culture which is always shifting, like your job which may end tomorrow or your life. Your time to express your experiences that may touch someone, may be shortened or...even ended. Carpe Diem as they say, your dreams mean something to you, perhaps they could save your life.....perhaps they save another
For the sake of understanding my motivation we'll journey into the culture of being a man or a young man growing up with the expectations of being strong and not outwardly allowing oneself to be weak or to shock and horror or to let oneself cry and to bleed out any voice or expression of pain.........
I want to inspire other people to speak about their stories...and so begins the journey...... Thank you for supporting my revolution
Visit my website micksinclair.com.au to stay in touch.....Read my manifesto to find out more about my story....Cheers Mick
Mick Sinclair Art joined Society6 on August 22, 2015.