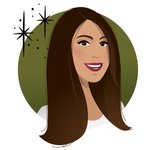 MidPark Prints
I am an illustrator based out of Orlando, Florida. Today's high influence of mid-century modern furniture and art has changed the way I view the world. As a collector myself, I hope to bring a little more color and cheerfulness into your home through my prints.
Buyers: If you like one of my prints but the product you want is not available, please email me or message me on FB and I'll make that available to you.
Email: kaycee@kayceeparker.com Connect with me here: https://www.facebook.com/MidParkPrints View my illustration portfolio here: http://www.kayceeparker.com
All images ©MidParkPrints. It is unlawful to copy, edit, display or redistribute copyrighted images without permission.
Read more