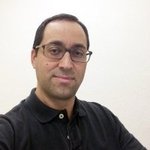 miguezart
My Name is Dixie Miguez. My artworks are typically done with oil colors on stretched canvas and represent the everyday life of the country side and small towns of central Cuba. The art represents my childhood in San Juan de los Remedios, a small town in Villa Clara and the experiences and events archived in my mind through the years I lived in Cuba. The subjects and themes may vary but the essence of my art is the same, Cuba in a context of surrealism. The visual characteristics of my art are represented by the use of human bodies with no faces, no arms and disconnected hands. The color palette used is very intense and warm representing the colors of the Cuban tropic such as warm red, cadmium yellow, forest green and dark brown. The use of no face and no arms was born in Cuba; it was a way for me to express the lack of freedom of expression. A face without mouth can't speak and without eyes can't see. With the time it became the key of my surrealism style and now I see it in an opposite way, now it represents an unlimited freedom. I would like that in those empty faces the viewer put their on face or the ones they would like to see on it. The absence of arms represent unlimited freedom as well. Can you imagine your hands been free, controlled but not physically connected to your body? Imagine how many things you can touch and feel, even if your body is not there. My artworks had been exhibited in Havana, Cuba; Guantanamo bay US Naval Base; DAS salon in Norfolk, VA, The Miami Herald building, and several other venues and galleries in Miami, USA and around the world. For more info about my art please visit my web site www.miguezart.com Thank you. miguezart joined Society6 on December 14, 2015
More
My Name is Dixie Miguez. My artworks are typically done with oil colors on stretched canvas and represent the everyday life of the country side and small towns of central Cuba. The art represents my childhood in San Juan de los Remedios, a small town in Villa Clara and the experiences and events archived in my mind through the years I lived in Cuba. The subjects and themes may vary but the essence of my art is the same, Cuba in a context of surrealism.
The visual characteristics of my art are represented by the use of human bodies with no faces, no arms and disconnected hands. The color palette used is very intense and warm representing the colors of the Cuban tropic such as warm red, cadmium yellow, forest green and dark brown. The use of no face and no arms was born in Cuba; it was a way for me to express the lack of freedom of expression. A face without mouth can't speak and without eyes can't see. With the time it became the key of my surrealism style and now I see it in an opposite way, now it represents an unlimited freedom. I would like that in those empty faces the viewer put their on face or the ones they would like to see on it. The absence of arms represent unlimited freedom as well. Can you imagine your hands been free, controlled but not physically connected to your body? Imagine how many things you can touch and feel, even if your body is not there.
My artworks had been exhibited in Havana, Cuba; Guantanamo bay US Naval Base; DAS salon in Norfolk, VA, The Miami Herald building, and several other venues and galleries in Miami, USA and around the world.
For more info about my art please visit my web site www.miguezart.com
Thank you.
miguezart joined Society6 on December 14, 2015.