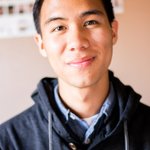 Mikey Avila Photography
Hi my name is Mikey! I'm a freelancing photographer who loves to capture moments and turn them into everlasting photographs. The reason why I'm here was to share and sell one of my best photography work on Society6. It's one way for me to help fund myself money to pay for school tuition, equipment to advance my photography skills, and someday own a Cafe business. Photography Blog: http://mikeyavilaphotography.tumblr.com Facebook page: http://www.facebook.com/mikeyavilaphotography Flickr: http://www.flickr.com/mikeyavila Mikey Avila Photography joined Society6 on March 18, 2013
More
Hi my name is Mikey! I'm a freelancing photographer who loves to capture moments and turn them into everlasting photographs. The reason why I'm here was to share and sell one of my best photography work on Society6. It's one way for me to help fund myself money to pay for school tuition, equipment to advance my photography skills, and someday own a Cafe business.
Photography Blog: http://mikeyavilaphotography.tumblr.com Facebook page: http://www.facebook.com/mikeyavilaphotography Flickr: http://www.flickr.com/mikeyavila
Mikey Avila Photography joined Society6 on March 18, 2013.
Mikey Avila Photography's Store
31 results
Filter