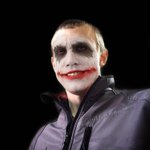 Mikhail Zhirnov
Just a man who loves to shot the beauty of the world. Very big thanks to people who buying my artworks.(If you buy my artwork please write me in social network) You pushing me forward! I appreciate it! Follow me on: Instagram: https://instagram.com/8zhirnoff8/ Facebook:https://www.facebook.com/mr.zhirnoff Twitter: https://twitter.com/Zhirnoff Redbubble:https://www.redbubble.com/people/Zhirnoff/portfolio?asc=u Curioos:https://www.curioos.com/zhirnoffartworks You can also reach me on: zhirnoff85@gmail.com Mikhail Zhirnov joined Society6 on December 14, 2014
More
Just a man who loves to shot the beauty of the world. Very big thanks to people who buying my artworks.(If you buy my artwork please write me in social network) You pushing me forward! I appreciate it!
Follow me on:
Instagram: https://instagram.com/8zhirnoff8/ Facebook:https://www.facebook.com/mr.zhirnoff Twitter: https://twitter.com/Zhirnoff Redbubble:https://www.redbubble.com/people/Zhirnoff/portfolio?asc=u Curioos:https://www.curioos.com/zhirnoffartworks You can also reach me on: zhirnoff85@gmail.com
Mikhail Zhirnov joined Society6 on December 14, 2014.