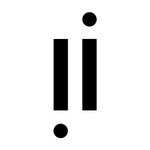 Mikhin
Graphic design, illustration and urban photography. Derby, UK based creative, Mike Hindle producing digital visuals under the name Mikhin. What I do: Logos, branding, t-shirt designs, art prints, flyers, business cards, background images and Photoshop textures. To discuss a project or commission, feel free to drop me an email: mikhinuk@gmail.com Thanks for stopping by :-) Mikhin joined Society6 on June 6, 2016
More
Graphic design, illustration and urban photography.
Derby, UK based creative, Mike Hindle producing digital visuals under the name Mikhin.
What I do: Logos, branding, t-shirt designs, art prints, flyers, business cards, background images and Photoshop textures.
To discuss a project or commission, feel free to drop me an email: mikhinuk@gmail.com
Thanks for stopping by :-)
Mikhin joined Society6 on June 6, 2016.