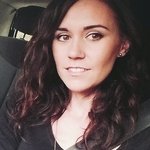 milawlo
My name is Milena. I'm an independent designer, specialised in packaging design and branding development. Personal I'm a lover of typefaces, geometry shapes and clean, minimalist style and I love drawing! You can find more about me and my works on my website: http://milawlo.com/ milawlo joined Society6 on November 15, 2016
More
My name is Milena. I'm an independent designer, specialised in packaging design and branding development. Personal I'm a lover of typefaces, geometry shapes and clean, minimalist style and I love drawing!
You can find more about me and my works on my website: http://milawlo.com/
milawlo joined Society6 on November 15, 2016.